Water Tap Faucet Installation, Replacement & Repair Service Singapore
broken water tap? Or a faulty faucet? Handymang King Singapore is the best for your area's water tap and faucet installation, replacement and repair. Suppose you face any plumbing issues in your kitchen sink or bathroom wash basin.
Best Water tap and faucet brands in Singapore.
If you want to replace your water tap, you can select water tap from popular tap and faucet brands in Singapore.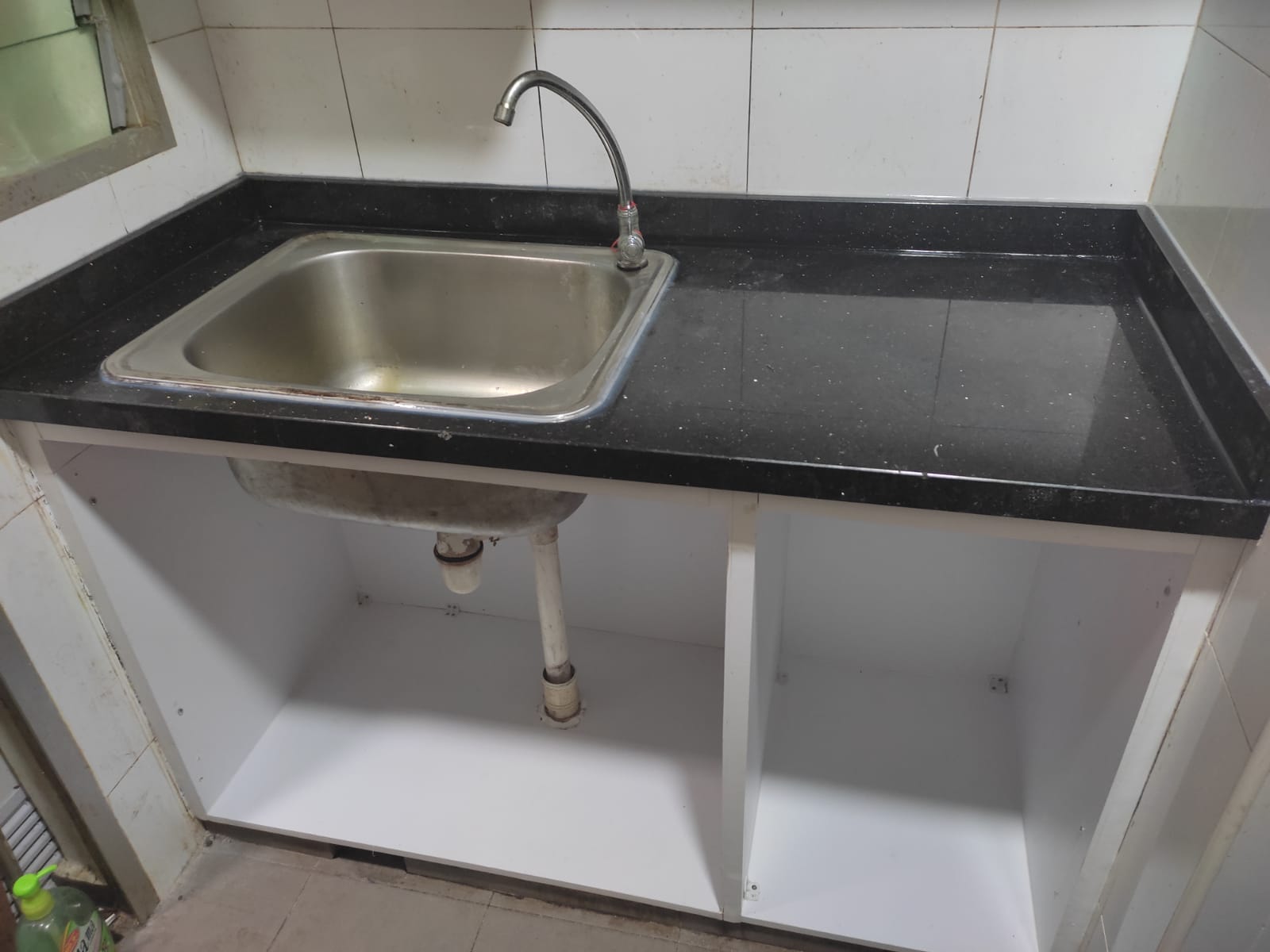 Type of water Tap and Faucet
Before choosing the best water tap and faucet, you must understand which fixture is better for your kitchen sink or bathroom wash basin.
Different Tap Styles & Types
Tap Service List offer by Handyman King
Handyman king provides many kind of service. You can choose your service what is need.
Tap installation Completed Works
we install water taps in the kitchen, bathroom, and basin
if your kitchen sink tap does not work correctly, you need to repair it quickly to add value to your kitchen. Our team is an expert in replacing any kitchen, bathroom, or wash basin faucet. We can prove it through our work
Tap Replacement Completed Works
tap replacement work that we have done the previous month
We repair leaking taps at a low cost for our customer. So that anyone take our faucet installation service.
Leaking Tap Repair Completed Works
Plumbing Prices In Singapore
The prices for plumbing services in Singapore can vary depending on the type of service required, the complexity of the job, and the service provider
Why Choose Handyman King for water tap?
You can select handyman king to install, replace and repair water tap or faucet
Experience and expertise-our teams are expatriates to help you.

Licensing and insurance-we have license and insurance. 

Reputation and reviews-we have the name and fame of our work.

Pricing-we have an affordable price list to help you.

Customer service

:

Our team is friendly with our customers.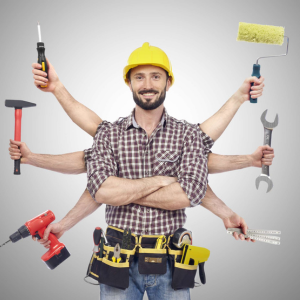 Main Causes for Leaky Taps
There are several reasons to replace your tap Or faucet
Worn-out washers:

Over time, the washers inside your tap become worn out, causing leaks.

Corroded valve seat:

The valve seat connects the fixture and the spout. If it becomes corroded, water can leak out.

Loose parts:

If any parts inside your faucet become loose, it causes leaks.

Flexible handles: if the handle of the water tap is loosed, it causes leaks
High water pressure:

If your water pressure is too high, it causes the tap to leak.

Improper installation:

If your tap is not installed correctly, it causes leaks.
Why you Should Fix your Leaking water Tap Today?
Fixing a leaking tap is essential for several reasons:
Reducing wastage can help you save money on your water bill.

It prevents water damage to your property, which can be costly.

Fixing a leaking tap is an environmentally responsible action, as it conserves water resources.
Therefore, selecting your leaking tap as soon as possible is recommended.
Tips for Water tap & Faucet Maintenance
Regular faucet maintenance helps prevent leaks and extend the life of your faucet. 
Clean your faucet regularly: Use a soft cloth to wipe down your tap regularly to prevent the buildup of mineral deposits, soap scum, and other debris.
Check for leaks: Check your faucet for leaks regularly. If you notice any leaks, select them immediately to prevent further damage.
Replace worn-out parts: Over time, the details of your faucet become worn out and cause leaks. Replace any worn-out parts as soon as possible to prevent leaks.
Address water pressure issues: High water pressure cause your faucet to leak. If you're experiencing high water pressure, consider installing a pressure-reducing valve.
Don't overtighten: When tightening your faucet, be careful not to overtighten it. Overtightening causes damage to the tap and causes leaks.
Following these tips can help keep your faucet in good condition and prevent leaks.
How to Repair water tap & Faulty Faucet?
Repairing a faulty faucet is a simple task that you can do yourself by following these steps:
Switch off the water supply to the tap.

Remove the faucet handle by unscrewing it from the base.

Use a wrench to clean the nut that holds the stem in place.

Delete the branch for damage or wear.

Change any damaged or worn parts, such as the O-ring or washer.

Turn on the water supply, Reassemble the faucet, and

check for leaks.
If you need help with how to repair a faulty faucet, it is recommended that you seek the use of a professional plumber.
.
Case Study or gallery-add image of your previous work
Fix Kitchen Sink Tap Handyman King Plumber Singapore Clementi Ave 4

Wash Basin Tap Installation Plumber Singapore handyman King Hougang

Replace Kitchen & Toilet Faucet Tap Plumber Singapore
FAQs about Water tap and Faucet Installation, Replacement, Repair
Q1. Why would I need a tap and faucet replacement or repair?
You may need tap and faucet replacement or repair for several reasons. Some of the most common causes include:
Leaks: If your tap or faucet leaks, it results in water wastage, higher water bills, and potential water damage to your property.
Wear and tear: Over time, taps and faucets become worn or damaged, which affects their performance and leads to leaks.
Corrosion: Corrosion causes damage to the internal components of your tap or faucet, leading to leaks or reduced water flow.
Aesthetic reasons: If your tap or faucet is outdated or does not match the style of your bathroom or kitchen, you want to replace it for aesthetic reasons.
Q2. When Is A Tap/Faucet Replacement Necessary?
A tap or faucet replacement is necessary when the existing fixture is beyond repair or malfunctioning. Some common signs that indicate a tap or faucet replacement is needed include:
Continuous leaks: If your tap or faucet leaks and does not repair, it is time to replace it.
Rust or corrosion: If you notice rust or corrosion on the tap or faucet, it can indicate that it is deteriorating and needs replacement.
Reduced water flow: If the water flow from your tap or faucet is diminished, it indicates that the fixture is clogged or damaged and needs replacement.
Old age: If your tap or faucet is old and outdated, it is time to replace it with a newer model that is more efficient and functional.
Q3. How Much Does It Cost To Install or Replace Water Taps In Singapore?
The cost of installing or replacing water taps in Singapore depends on several factors, such as the type of tap, the complexity of the installation, and the plumber's rates. On average, you can expect to pay around
$50to$150 for a basic installation or replacement. However, the cost can be higher if you need more complex work done, such as rerouting pipes or installing a new sink. Getting a quote from Handyman King plumbers is always a good idea. Contact us.
Q4. How Long Does It Take To Change A Tap?
The time it takes to change a tap depends on the installation's complexity and the plumber's experience. A simple tap replacement can take 30 minutes to an hour. However, if the structure is complex, such as the
pipes needing to be rerouted or the sink needing to be removed, it can take longer. It's best to consult with a plumber to get a more accurate estimate of the time and cost of changing a tap.
Q5.Why Is DIY Tap Installation or Replacement Not Recommended?
DIY tap installation or replacement is not recommended because it is a complex process that requires specialized knowledge and tools. If the building is not done correctly, it leads to leaks, water damage, and other problems that can be costly to fix. Additionally, working with plumbing systems is dangerous if you don't know what you're doing. You could accidentally damage the pipes or hurt yourself in the process. It's always best to leave tap installation or replacement to a licensed plumber with the experience and expertise to do the job safely and correctly.
Handyman King is a very professional company and did a great job on our Sink Tap Repair & Replacement. They do the job timely and effective. Very happy with them! Jennifer
Handyman king is very professional for Sink Tap Repair & Replacement
I think Handyman King did an excellent job on mySink Tap Repair & Replacement. I would highly recommend them to anyone considering Sink Tap Repair & Replacement