Maintaining and enhancing your home requires a trustworthy handyman service in Singapore. For minor repairs or major renovations, ensure efficient, professional job completion. Please choose the right handyman from numerous options, with our expert guide covering everything from reading reviews to evaluating customer service.
Tips to Consider Best Handyman Services Singapore
There are lots of ways to find affordable handyman services in Singapore. We have selected the practical factors of selection to help you.
1. Read Reviews
Are you looking for a reliable handyman in Singapore? Check out reviews. You can find them online or in local listings.
People share how good the work is, how professional the handyman is, and if they're dependable. Just see if everyone's happy primarily or if there are some problems. Then you know what to do.
2. Check Customer Testimonials
Reviews give an overview. Customer testimonials provide specific overviews of happy clients. They express the handyman's strengths, expertise, and exceptional services. Check testimonials to understand the handyman's performance.
3. Matching Expertise to Tasks
Before hiring a handyman, you need to assess your needs. Handymen have different skills, so find someone who can do what you require.
The handymen have different skills. You need to find someone who can do what you need. It could be fixing pipes, electrical work, carpentry, or general maintenance.
Make sure the handyman you choose has the experience and knowledge for the job. It's important to have the right person on your team who can handle plumbing, electrical work, carpentry, and other everyday tasks. They have the necessary skills to get the job done.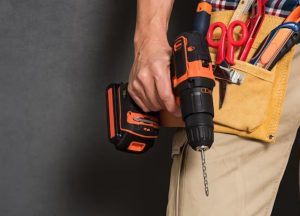 4. Reliable Recommendations
Word of mouth is a powerful tool. Seek recommendations from friends, family, and neighbors who have hired handymen. Their firsthand experiences provide valuable insights and help you identify trustworthy candidates. Personal references come with higher trust, as you hear about real experiences from people you know.
5. Experience and Expertise
Experience and expertise are non-negotiable factors when hiring a handyman. You want to ensure that the individual or company you select has a proven track record of completing similar tasks. A handyman with the right skills is more likely to deliver high-quality work, saving you time, money, and potential headaches.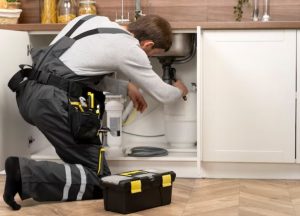 6. Balancing Handyman Quality and Budget
While cost is essential, it shouldn't be the sole determining factor. Cheaper sometimes means better if you want to maintain quality. Obtain quotes from different handymen and compare their pricing structures. Remember, it's worth investing a bit more for a skilled handyman who can deliver lasting results. Best Handyman Services Singapore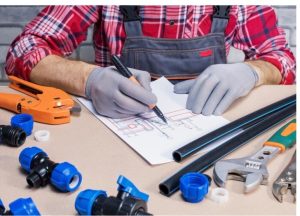 7. Ensuring Professionalism
Before finalizing your decision, verify the credentials of the handyman. Are they licensed to perform the required tasks? Do they have the necessary insurance coverage? Licensing and insurance are vital for your protection and ensure that the handyman operates professionally and responsibly. Best Handyman Services Singapore
8. Request Quotes
Requesting quotes from multiple handymen allows you to compare pricing, services, and turnaround times. This step helps you make an informed choice that aligns with your budget and expectations. Be sure to provide detailed information about the project to receive accurate quotes. Best Handyman Services Singapore
9. Understanding Hourly Pricing
Handymen often charge by the hour, so it's essential to understand the hourly pricing structure. Ask about any additional charges, such as materials or travel expenses. Transparency ensures you're aware of unexpected costs once the project is underway.
Best Handyman Services Singapore
10. Discuss Project Details For Best Handyman Services Singapore
Effective communication is critical to a successful handyman-client relationship. Discuss project details, expectations, and timelines upfront. A professional handyman will be willing to listen to your requirements and provide insights based on their expertise. Best Handyman Services Singapore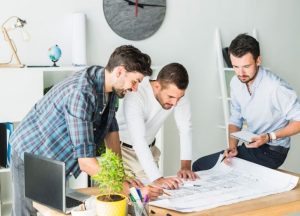 11. Check for Licensing and Insurance
Licensing and insurance are essential components of a reliable handyman service. A licensed handyman has met the requirements to operate in your area. At the same time, insurance protects you from liability in case of accidents or damage during the project. Always confirm these aspects before hiring. Handyman King's provides the
Best Handyman Services in Singapore.
12. Service Coverage
Clarify the service coverage of the handyman. Some handymen operate within specific areas, while others may have a broader service reach. Choosing a handyman with local scope can be advantageous regarding response time and familiarity with local regulations. Best Handyman Services Singapore
13. Seeking Expert Opinions
Feel free to ask the handyman for recommendations related to your project. They suggest materials, design ideas, or alternative solutions based on their experience. These recommendations can add value to your project and showcase the handyman's expertise.
14. Check Handyman Ratings
In addition to reading reviews, check if the handyman has ratings or certifications from reputable industry organizations. These ratings often indicate a commitment to quality and professionalism.
15. Ask About Warranty
A reliable handyman stands behind their work with a warranty or guarantee. Please inquire about the warranty period and what it covers. Having the knowledge that you will reach out if any issues arise after the project is completed brings peace of mind.
16. Evaluate Customer Service
Customer service goes beyond the project itself. Assess how responsive, communicative, and courteous the handyman is throughout the hiring process. A professional who values excellent customer service is likely to prioritize your satisfaction. Handyman King is the Best Handyman Services Singapore Company
FAQs About Best Handyman Services Singapore
1. Can I rely solely on reviews when hiring a handyman?
Reviews are helpful, but it's important to also think about customer testimonials, references, and the handyman's experience.
2. How do personal references impact my decision?
Personal references offer insights from people you trust, giving you a better understanding of a handyman's reliability and professionalism.
3. What should I look for in customer testimonials?
Customer testimonials should highlight the handyman's strengths, areas of expertise, and exceptional services they provide.
4. How do I determine the right handyman for my needs?
Assess your project's requirements and find a handyman whose expertise matches those needs. It ensures quality craft.
5. Is it worth investing more in an experienced handyman?
Yes, an experienced handyman with the right skillset can provide higher-quality results and save you money in the long run.
6. Should I prioritize licensing and insurance?
Absolutely. Licensing and insurance guarantee that the handyman operates professionally and protects you from liabilities.
Warping Up
Hiring the perfect handyman requires careful consideration and research. Read reviews, check testimonials, assess needs, and verify credentials to make a decision for successful home improvements. Remember to prioritize expertise, professionalism, and excellent customer service to ensure a satisfying experience with your chosen handyman.