Doors are the ultimate gateways as well as the way of out of your home. So it needs to be safe and secure. Otherwise, your privacy may hamper and you may face many troubles too. In this article, we will share real customer experience of our door repairing service in Singapore.
Nowadays there are different types of doors that take care of your home. Such as- Interior Doors, Exterior Doors, Screen Doors, Sliding Glass Doors, Storm Doors, French Doors, Closet Doors, Pocket Doors, and many more. To keep your door safe and secure you need to install it correctly. Also, you have to maintain it properly.
Although, problems can arise in many ways. Replace the door and buy a new one every time, it can't be a great option. You need to fix this problem carefully. In this case, professional help is much needed. Because a professional and skilled team can fix your problem gently and provide you with the best service.
Handyman King is the most reliable name that you can trust without any hesitation. Customer satisfaction is our main motto, so you can rely on our service fully. They will help you in every possible way of fixing your household problems. Furthermore, we are trustworthy and budget-friendly.
We had received a case of door repair a few days ago. Our client called us to repair the door as she found some faults there. After receiving her call our team reached there immediately as we responded quickly and concerned about our clients and customers as well.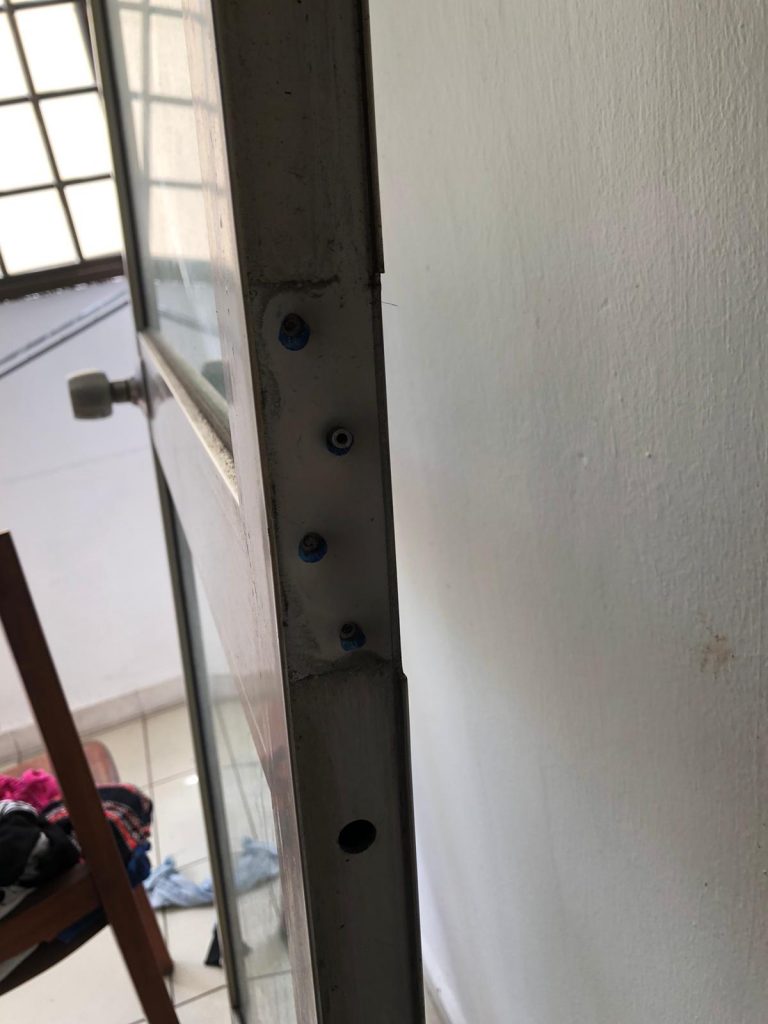 We found that the grip of the door is not working properly. As a result, the door wasn't shut down correctly. Also, the installation of the door was poor too. So the team decided to re-install it correctly with the new hinges. As per their decision, they replace the door hinges and re-install it properly.
Then the door started sealed correctly. Also, there didn't exist any gap between the ground and the exterior door. It worked properly as per the demand of the client. Finally, we asked our client to check it out whether it was okay or not. Then after the approval of the client, we finished the task.
Handyman King is a reliable name in the world of repairing service for household staff. You can take our professional door & frame service in an emergency too. We have 24/7 services for serving the customers and clients. Moreover, we ensure the satisfaction of our services. Once you take our service you'll come again and again to take our service more. Want to know why? Because we have-
❖ Professional and experienced team
❖ Qualified and skilled technicians
❖ Quick response
❖ Trustworthy Service
❖ 24/7 support
❖ Affordable budget
So if you ever need repairing service then you can contact us freely. We will take care of the rest and will satisfy you.